Well I finaly got my small army finished. I don't like painting much so it was a real drag...
Here are some pics: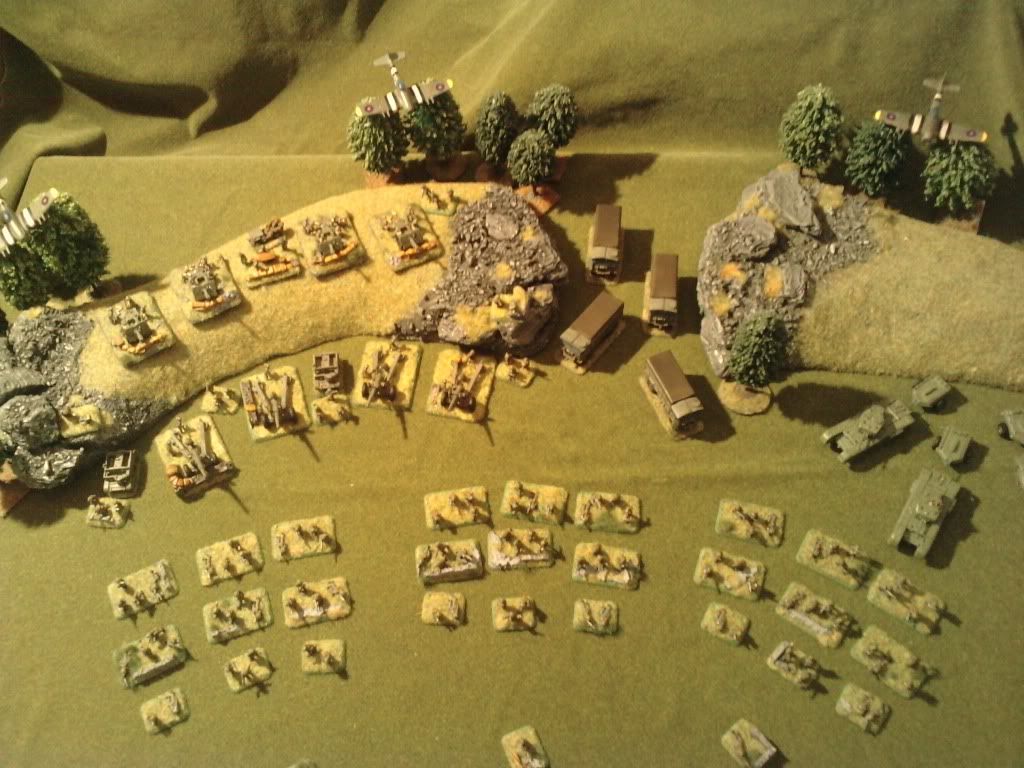 The 'Big picture'... Typhoons, Medium and heavy artillary, three rifle platoons, three crocodiles (or normal Chirchills) and three snipers. I allso have in boxes waiting to be assembled, two special anti-aircraft/anti-tank canons and Bofors unit.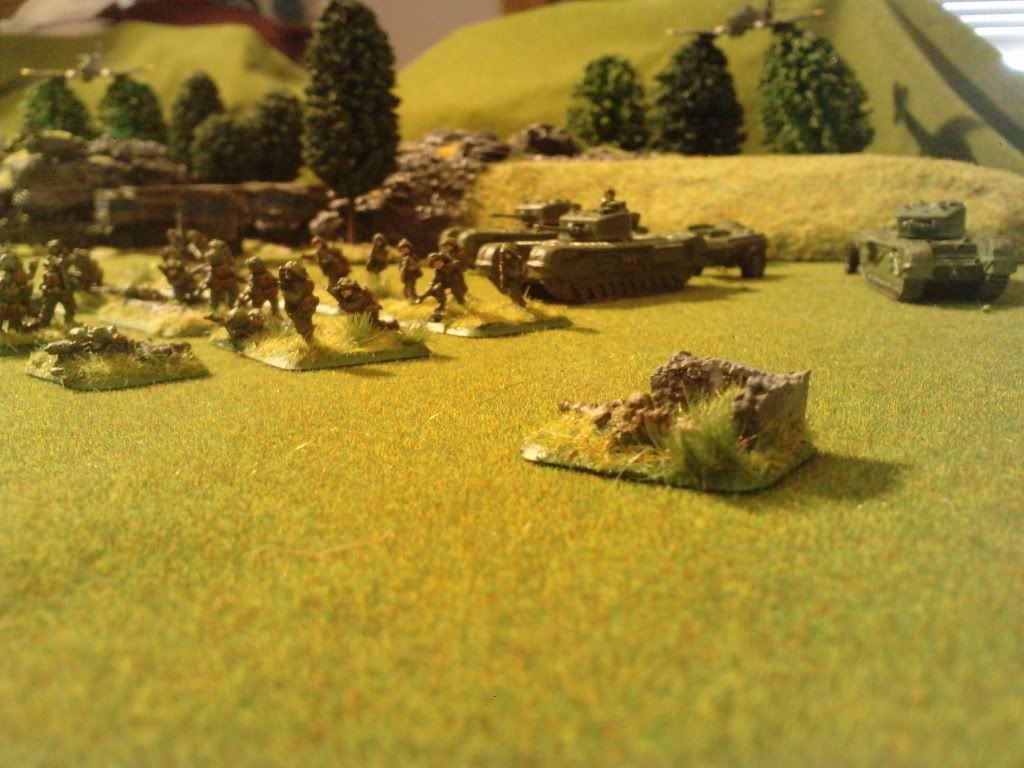 Lirking sniper...
Random closup.
I shall be posting some pictures of a battle soon I hope.
Ollie