Ladies and mainly gentlemen,
I have to say that I am really impressed with Old Crow products. I've just received (a little late but, meh whats the rush?) my latest Old Crow order !
The quality is great as I have already mentioned in previous posts. The size of the vehicles is way better than the GZG vehicles that are just too small for my liking. I don't know why GZG's are so small, they almost seem made for 10mm...
And apart from the complementary hand signed ''With complements'' form that I think is a great touch and always gives me a smile when I open a parcel from Old Crow I got a sample set of three infantry miniatures. I'm actually quite impressed with them, they seem well scaled, thow a little bit skinny but however nicely detailed. They've got a a very near future look to there weapons, a sort of bullpup design with grenade launcher and side picatinny rails. They've got motorbike like helmets and only small parcels and bags on them making me think more of an armed police force than proper soldiers. As always I feel most infantry miniatures, even GZG and others is that they never seem to have any backpacks, now this is very minor as one can come up with all sorts of mundane explanations and can see soldiers patrolling in Afghanistan with little gear but I rather like the Falklands look with big bags on them saying 'this is all I've got and I'm all the backup I'm getting'.
The lot: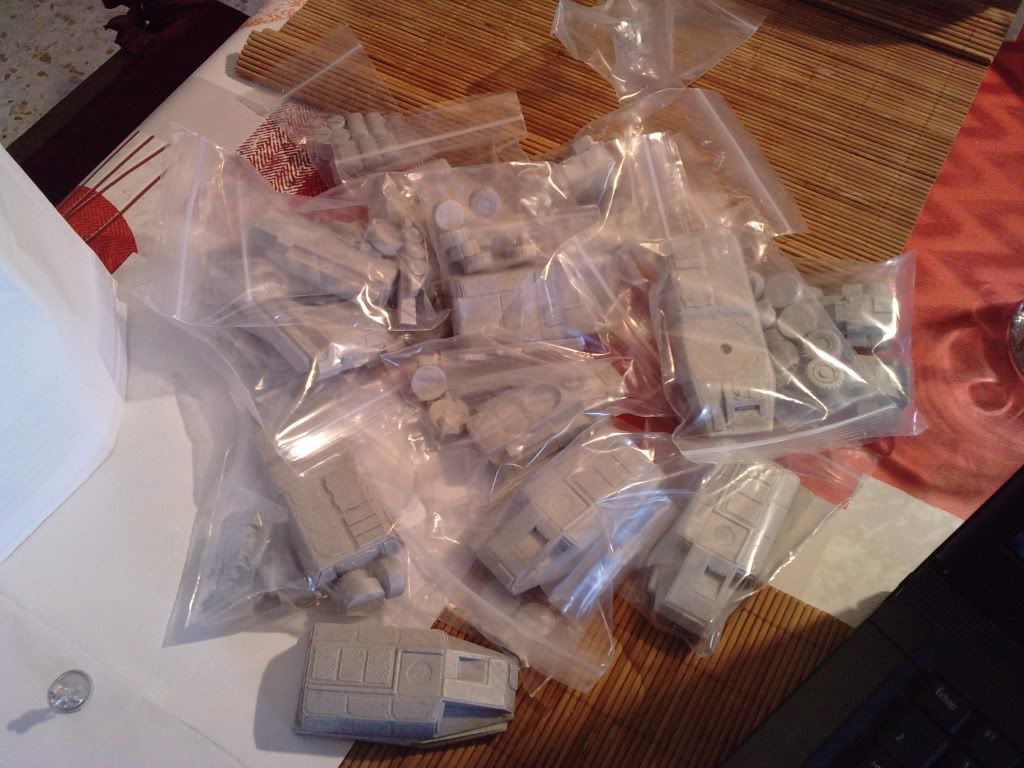 A comparison pic of GZG vs Old Crow:
I'll be hopefully posting progress on some of these vehicles and my 15mm progress...
Ollie